Ishara is a company specialized in used and reconditioned photocopiers for professional use. For this we rely on the know-how of companies with more than 30 years of experience in the field. We are therefore able to provide you with quality services.
The purchase of a used professional photocopier
We rigorously select the material that we put at your disposal while proposing you low prices. The price displayed on our products is transparent. It already includes the delivery as well as the installation of the photocopier at your place. All our second-hand photocopiers are reconditioned so that you can use them in your profession with complete peace of mind. We also select the best photocopiers to ensure the quality of our machines. For the purchase of a used professional copier, we offer maintenance services covering in particular the supply of consumables such as toners (recycled or new), or the intervention of a technician in case of problem.
If you want more details, leave us your contact information in the required field for a free estimate.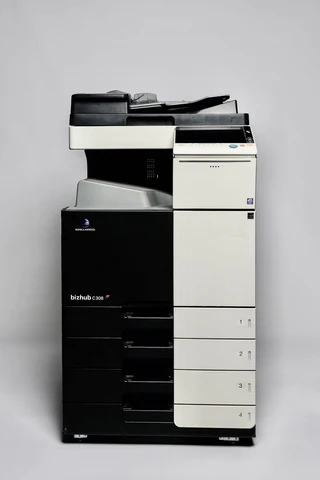 Renting a used professional copier
Our used photocopiers are available for rent. We only offer flexible and à la carte contracts, you choose the duration of your rental contract. We will not offer you contracts that bind you for 5 or 6 years, and for exactly the same price. Moreover, our maintenance contracts will not be more expensive.
To rent a professional used photocopier, choose the modality that suits you, the options necessary for your activity, then add it to your cart! Our specialist will then contact you to finalize the process.
The guarantees of a used professional copier
As the wear and tear of used professional photocopiers is not covered by the manufacturer's insurance, and as our confidence in the equipment we supply is paramount in our eyes, we offer a maintenance contract to guarantee the repair and breakdown of your professional photocopier, or a six-month guarantee.
We can provide you with a free quote for more details.